NO-FOG® #8S/J
FOG RATING* @ -25
U.S. List $29.99
Canadian's can order direct from us Duty Free for around ten bucks!
The perfect "Fog-Fog" mask especially
made for children!
Stops breath fogging* of kids helmet shields (visors) & goggles down to -25° wind chill when used properly. Engineered with no aluminum nose bridge.
*Wear on their face with a balaclava.
New Dry Face™ technology. Keep children's face dry and comfortable for all day fun!
A nice breath mask designed for kids to help them see fog-free! Made in the USA for parents piece of mind.
Use with a children's Snocross style helmet w/goggles.
One size (up to about 10 yrs old) fits most kids!


Got this for my son who we just started out on snowmobiling. He is really happy wearing this. As a parent it just makes sense and its also nice we can all go riding without any complaining or other child issues. Kate L., Bangor, Maine
From SnowTech Magazine came some "Industry News" that is worth mentioning here:
".....Studies performed by 3M (makers of Thinsulate® Insulation) have shown that one quarter of your bodies heat loss is through breathing. Every time you take a breath and exhale, you are sucking cold air into and pumping heat out of your body. No matter how good your clothing, no matter how good your wind protection, you will still lose 25% of your body heat through breathing."

Contact // History // Breath Fog // Tech // FAQ

*Cold weather helmets need extra room to fit a balaclava, etc. (compared to a summer motorcycle). Always wear the proper size and allow breath to exit outside bottom of helmet. If so equipped, remove helmet chin screen & breath box. Check over your head wear the 1st time (in front of a mirror) to check fit before riding. Be smart. Study what's going on and follow instructions for top performance... And know the definition of breath fog. ©2019 NO-FOG® USA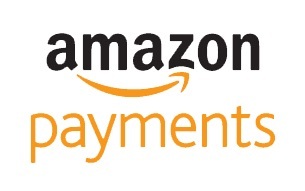 Safe, Secure & Powered By: