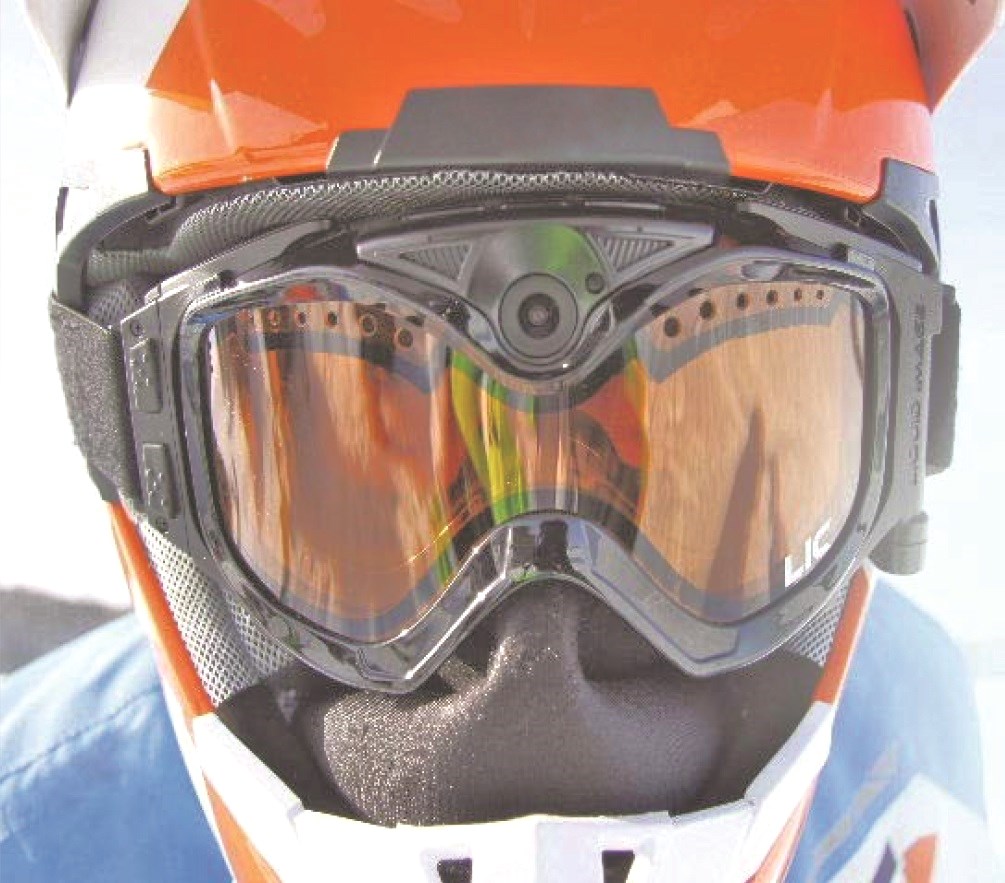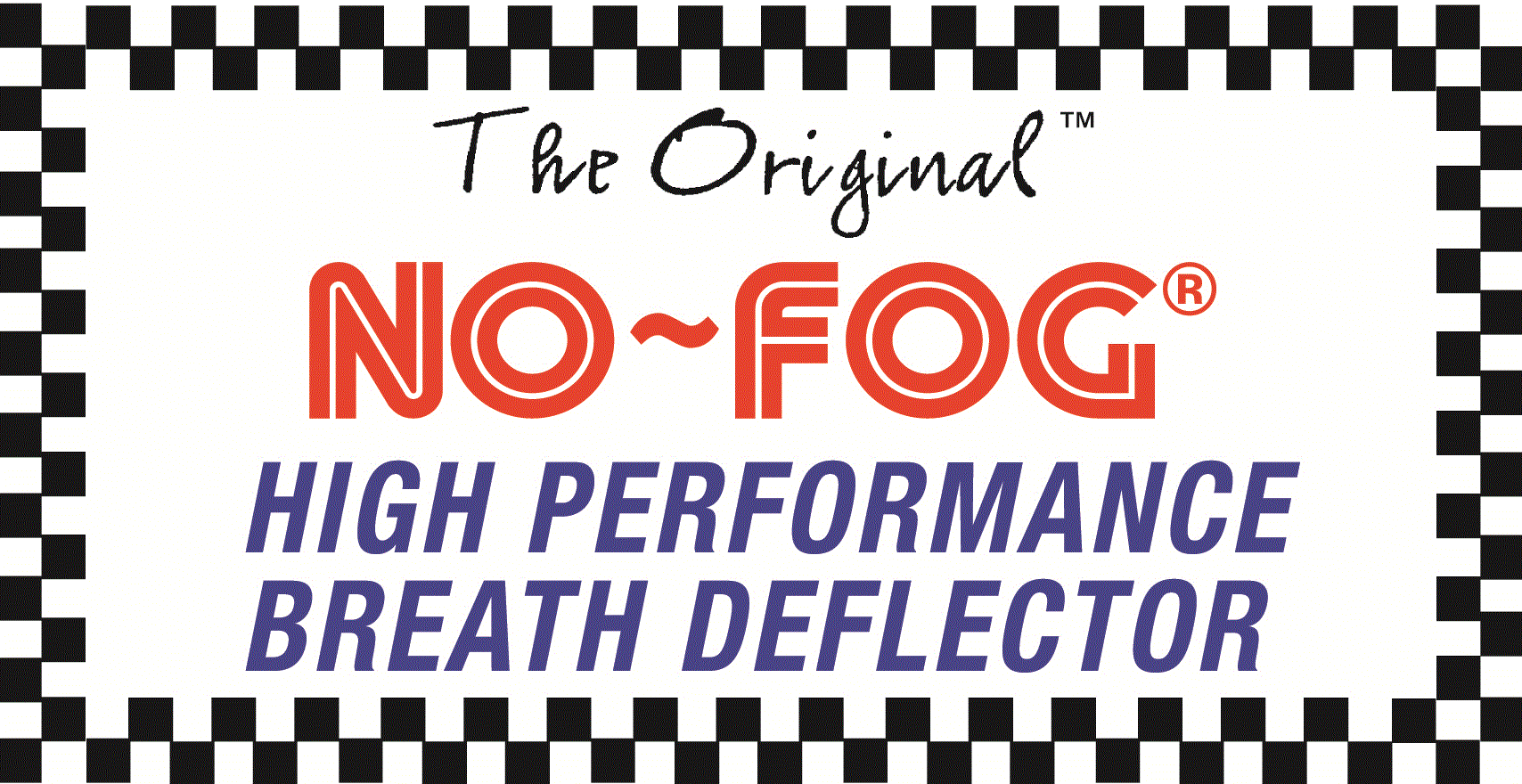 NO-FOG® #A-7 Trail™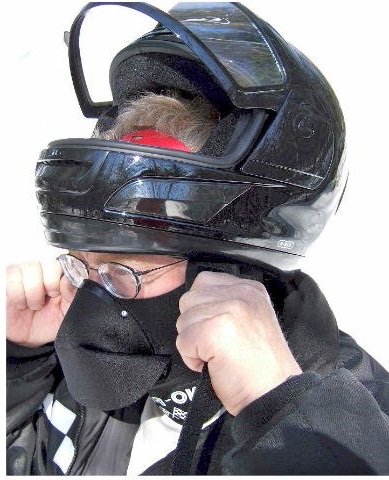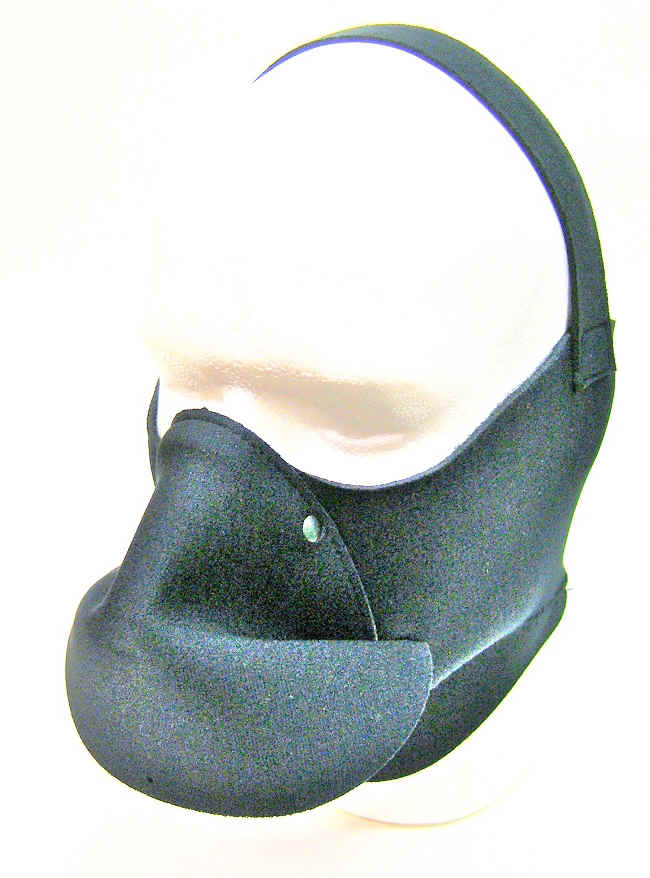 What you should know:
Stops breath fogging* of eyeglasses, helmet shields (visors) & goggles down to -50° wind chill. Made with BCX3 neoprene and micro-fleece. The finest in the world for comfort. Plus the exclusive patented nose seal.
Why does it work:
Perfectly forms to your nose, mouth and face creating a custom seal that directs all breath down and out keeping your helmet fog free! Unique +2 shape conforms to the inside of helmet making a breath guard. Eliminates* helmet, goggle, shield/visor AND eyeglass breath fog.... Better than any helmet breath box.
How to use:
Wear mask on your face inside a cold weather helmet. With or without a balaclava for different riding conditions.
Exceptional Benefit:
Works fantastic for eyeglass wearing inside a helmet. Also has permanent sewn upper head strap. Includes Dry Face™ facial seal technology. No wet mouth. Soft & dry on your face.
Find your size:
One size fits most for neck sizing of 14"-18" (35-45cm).
Beware:
Of out-dated knock offs on the market with 25+ year old designs that may look similar but are wet, sticky and pinch against your nose. Get the latest tech advancements in breath deflection only from Team NO-FOG® Brand.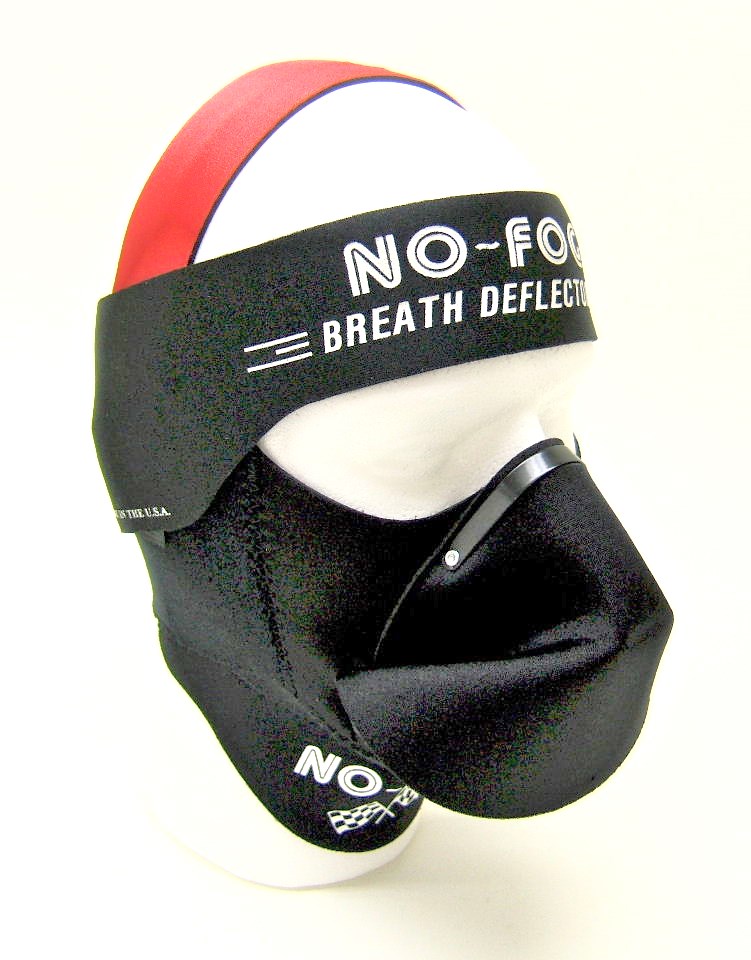 Optional #050 headband (without logo) also fills the gap on some motocross helmets with goggles. Available as an additional tool if needed. Universal one size.
Industry News...
".....Studies performed by 3M (makers of Thinsulate® Insulation) have shown that one quarter of your bodies heat loss is through breathing. Every time you take a breath and exhale, you are sucking cold air into and pumping heat out of your body. No matter how good your clothing, no matter how good your wind protection, you will still lose 25% of your body heat through breathing." Not good for cold weather survival. Just another great reason to wear a NO-FOG® Brand Mask while riding this winter!
Contact // Home // Breath Fog // About


*Cold weather helmets need extra room to fit a balaclava, etc. (compared to a summer motorcycle or other helmet). Always wear the proper size and allow breath to exit outside bottom of helmet. If so equipped, remove helmet chin screen & breath box. Check over your headwear the 1st time (in front of a mirror) to check fit before riding. Be smart. Study what's going on and follow instructions... And know the definition of helmet breath fog.

Bought your NO-FOG® Mask from a local dealer here in Canada to wear inside my helmet and I love this product! I've been ski-doo'ing for over 25 years and have never been so pleased with a mask like yours. It is fantastic! I used to use an electric visor but with the hassle of wiring and tinting these have, I've been searching for something better. And now found it! My group took a trip to northern Ontario and Quebec last season and rode in different temps. I had absolutely no fogging at all even though others in our group did have. My wife too won't go riding without. Cheers, Ben W., Manitoba, Canada

Its true! My eyeglasses stopped fogging from my breath the first time I wore this with my helmet. Now why didn't I try this years ago. It would of prevented a big headache we always had while riding in cold weather. Archie D., Michigan

Another tool (probably the best) for fighting helmet fog. Seems to work as advertised in any weather. A lot better than what comes with helmet (breath box & heated visor). I didn't follow the instructions at first but their tech help page put me on the right path to fog free riding. Perfect for eyeglasses at any speed! Kent A., Ontario, Canada
Covid-19 update. All product is new and fresh off the sewing table.
Factory sealed and never worn.
***
©2020 NO-FOG® USA / All Rights Reserved