Helmet Deflector Mask for
Motorsports Helmets.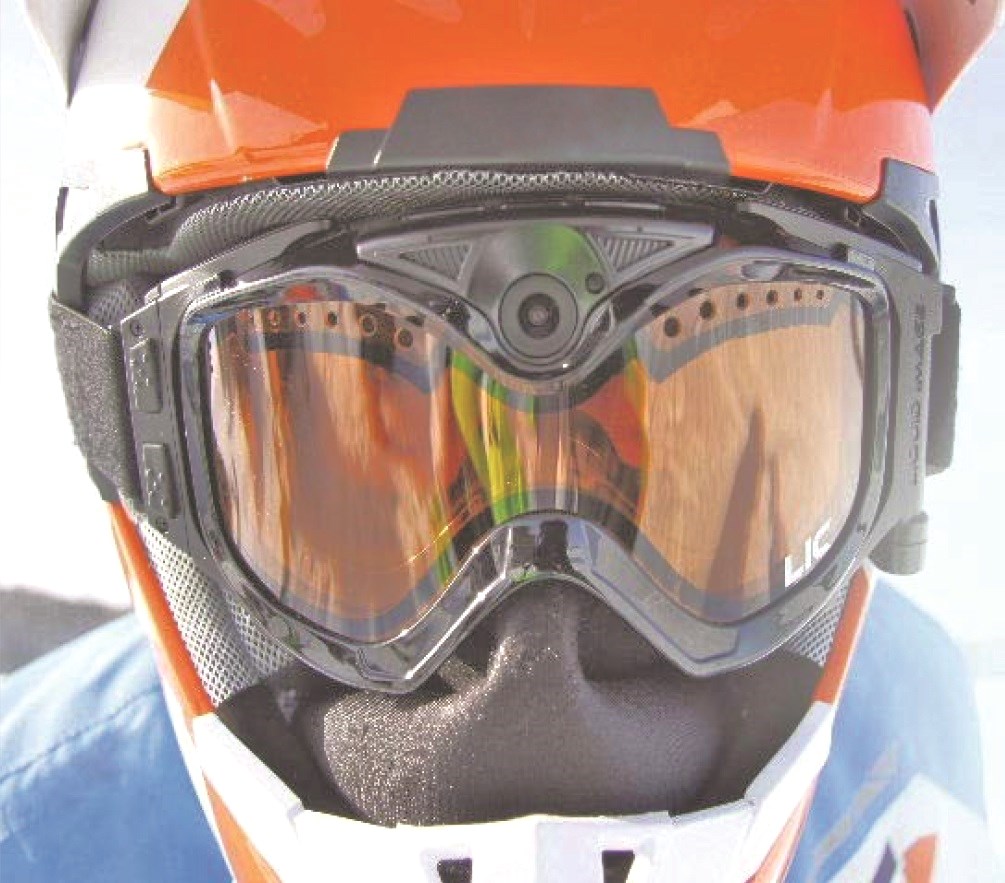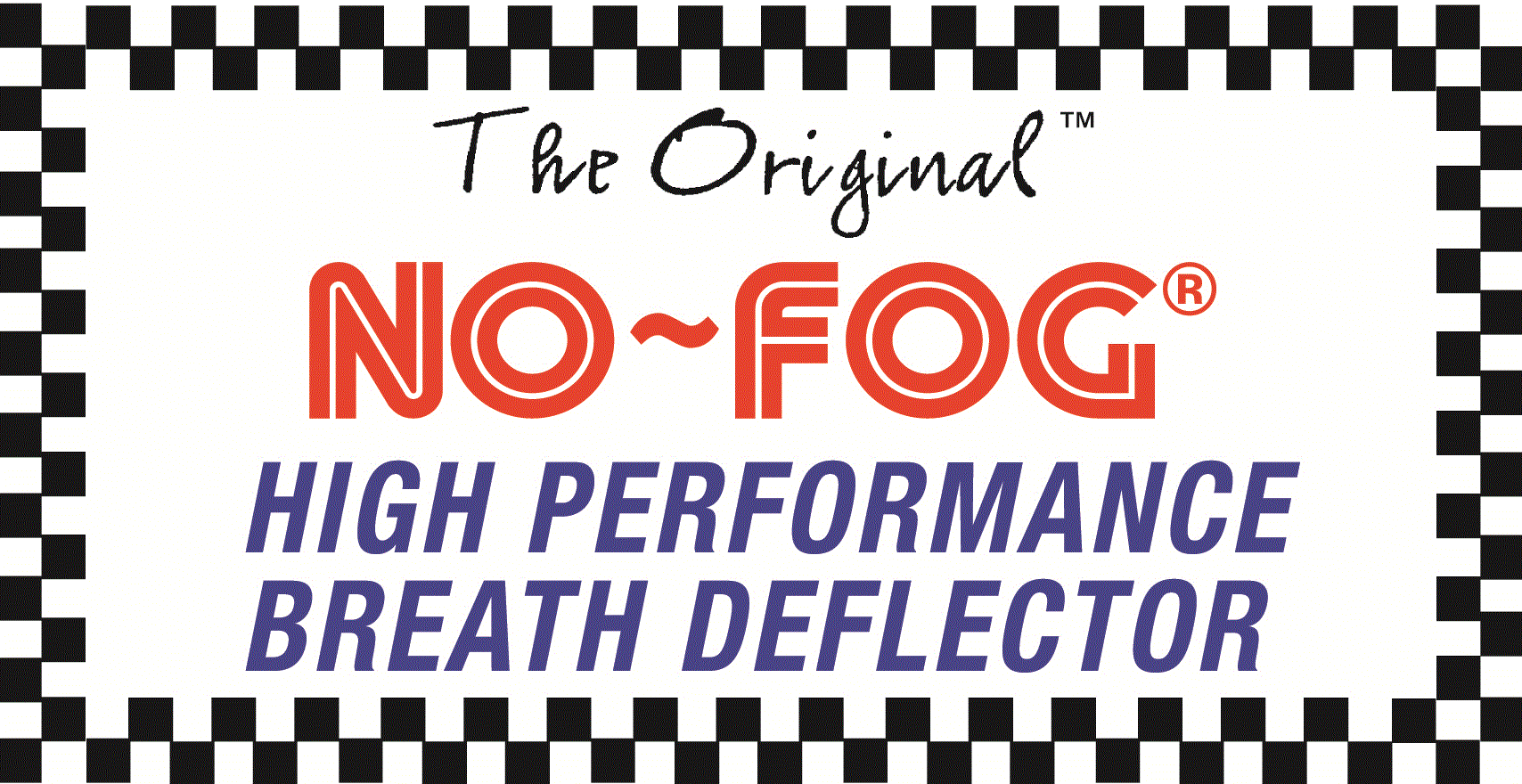 #7D High Performance
X-Terminator™
... Ask for it by name!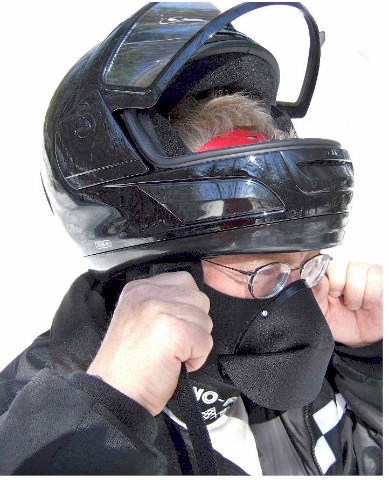 BEST FOG RATING* ON THE MARKET @ -40°
ON SALE!





No Worries:
Who else Guarantees* their product to Eliminate breath fog in cold weather? Nobody!
But Buyer Beware:
Of cheap knock-offs that use inferior materials and old out dated designs that are uncomfortable to wear. Because there are a lot of breath masks and balaclavas on the market that claim anti-fog but don't seal properly for fogging, especially with eyeglasses and that kinda look similar but become wet and pinch against your nose.
What you should know:
Only NO-FOG® Stops breath fogging* of Eyeglasses, Helmet Shields (visors) & Goggles down to -40° when used properly. Made with BCX3™ neoprene and micro-fleece. The finest in the world for comfort. And the exclusive patented Smart Fit™ facial seal technology to prevent helmet breath fog. Plus easy breathing with no restriction. No valves to get clogged or helmet ports frosting up. And no annoying helmet wires either.
Our Tech Overview:
This is THE all time best seller! If your one of those riders who demand the ultimate in equipment, look no further. Really comfortable with a lot of adjustability for getting the perfect fit. This High Performance model also has a thinner profile behind neck for easier head movement while wearing helmets. And enhanced moisture wicking capabilities too! Check out the new version #7DM with increased air-flow (see below).
Why does it work:
Only NO-FOG® Brand is ergonomically correct for your nose, mouth and face creating a custom seal that directs all breath down and out keeping your helmet fog free! Generation +2* soft CAD designed deflector easily flexes & conforms to the inside of helmet making a High Performance breath guard. Eliminates* helmet, goggle, shield/visor AND eyeglass breath fog.... Better than any helmet breath box.
How to use:
Easy to wear mask on your face inside most any cold weather Motorsports helmet. With or without a balaclava for different weather and/or layered riding conditions.
Exceptional Benefit:
Exclusive Dry Face™ fabric material technology. Dryer wet mouth... Simply amazing! With increased ventilation and moisture management. Plus the included exclusive removable Z-Strap™ (upper head strap) for greater head adjustability. No bottom fleece means easier head and neck movement.
NEW #7DM MASK:
#7DM modified mask with less mouth coverage and more open air-flow and freer breathing. Same +2 deflector for helmet. Of course less mouth covering equals less warmth which is why a functioning windshield is needed. But this mask fits great & can also be used for any other rider who prefers less restriction with heavier breathing while inhaling. Perfect for cool temp motorcycle riding, full face modular snowmobile helmets or high elevation snowmobile boondocking. Same other features as above.
NEW #7/G1 Option for 2023:
#7/G1 mask option gives you the Generation +1 front breath deflector which is smaller in shape for some applications. Not recommended for MX style helmets. Use only with full face type helmets which have very little room between mouth and inside chin crossbar of helmet (see below).
Find your size:
Large for neck sizing of 12"-18" (30-45cm)
XL for neck size of 18"-20" (45-50cm).
Check the Fit:
Not all of us get it right the first time when picking sizes. So once you receive package, if it doesn't fit, exchange it for one that does. Or if its not your cup of tea, return it in new, unused and unmodified condition with original placed packaging insert. Simply ask Customer Service for a return authorization number (RAN #) within 30 days for a refund.
You can't loose with this deal and you've got a whole lot to gain... Your winter vision!
Compare our product with any breath deflector for fit, feel, function and all day comfort. Including moisture-management. Our years of hands on research & development will surpass any other fog related cold weather product.
Especially for eyeglasses.
Get the latest made in USA product. Tested with Alaska & Canadian
tech advancements in clear vision only from
Team NO-FOG® USA Brand.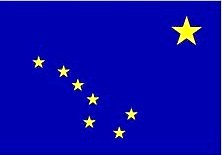 Mask Accessories:

Optional #001ZX "dog leg" strap replaces existing upper Z-Strap™ to fill the gap (around temples) on some motocross helmets used with goggles. Fits all NO-FOG® Masks except MX and A-7. Universal one size.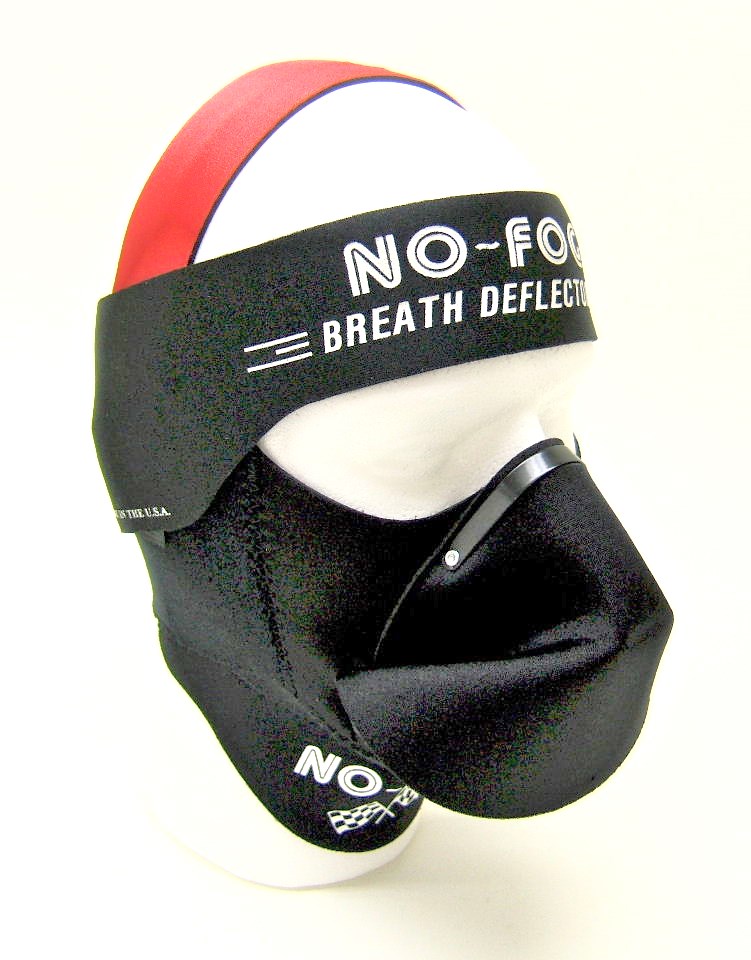 Optional #050 headband (without logo) also fills the gap on some motocross helmets with goggles. Available as an additional tool if needed. Wear with or without upper Z-Strap™. Universal one size.
Optional #T-REX™ elastic neck gaiter. A lot of us wear a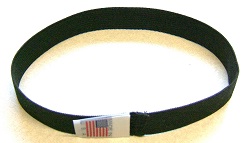 Turtle Neck Shirt while we ride for obvious reasons. The problem is, the T-Neck opening usually is (when new) or becomes "too big" permitting cold air seeping downwards. Or allowing body heat up and out. Not good. This handy piece is worn on shirt around neck underneath the first fold of the T-Neck, creating a better & tighter fit. Weighs less than an ounce and keeps your riding experience warmer and a lot more enjoyable.
How can something so simple make such a big difference? Kinda like why didn't someone think of it sooner!
Industry News...
".....Studies performed by 3M (makers of Thinsulate® Insulation) have shown that one quarter of your bodies heat loss is through breathing. Every time you take a breath and exhale, you are sucking cold air into and pumping heat out of your body. No matter how good your clothing, no matter how good your wind protection, you will still lose 25% of your body heat through breathing." Not good for cold weather survival.
Just another great reason to wear a
NO-FOG® Brand Mask while riding this winter!


I've been snowmobiling for over 20+ years AND I've tried every anti-fog product on the market. This #7D High Performance NO-FOG® is #1 in my book. If you've got fogging problems like me, this NO-FOG® is THE solution! I really like these new models that keep your face warm AND dry. Also being made in the USA it fits right the first time. I also like the fact that I can easily contact the manufacturer with any questions about fogging. You've got to try this mask. I would positively recommend this product to eliminate fogging over any other method! Brad H., Michigan

NO-FOG®'s are made in the Midwest and just plain work.....no question about it. I wear mine with a full face helmet at times and at other times with my Motocross helmet with goggles. I have run trails, side hilled mountains and even raced a few times. The NO-FOG® has never let me down. And their newest model #7D is simply the best. Warm, dry and very comfortable wearing with a helmet. There is no comparison. Hey why not just buy the "Original" made right here in the USA! I'll definitely buy this mask again. Bob B., Wisconsin

This company has been around forever and their newest NO-FOG® Mask is the best I have worn. Its super comfortable and it completely stopped all my fogging. I like that it is fully adjustable, not only with behind neck but also the removable upper strap. I wear it with different helmets and the mask easily conforms to them all. Now I can go riding in any weather with complete confidence. I would highly recommend the NO-FOG® to anyone with fogging issues. Eyeglasses, goggles or helmet shields. It stops fogging on them all. Mike C., Idaho

I like to ride wearing different weight balaclavas depending on weather, etc. So for me, this mask is perfect. Stops all helmet fog. And because I wear eyeglasses, it stops breath fog on them too. At night especially or on days when the temp really drops you simply can't ride without. There is so much adjustability on this mask. Really a high performance breath deflector and very well made. Who ever invented this thing is a genius! Very well thought out. Admittedly I've been wearing the NO-FOG® for a few years but needed to get a new one. This newer version #7D is even more comfortable than my old one. And I thought that one was good. Thank you. Rudy B., Canada

We use these at work and many of us also ride sleds. Simply the best around! Allen R., North Dakota

*Cold weather use helmets need extra room to fit a balaclava, etc. (compared to a summer motorcycle or other helmet). Always wear the proper size and allow breath to exit outside bottom of helmet. If so equipped, remove helmet chin screen & breath box. Check over your headwear once received the 1st time (in front of a mirror) to check fit before riding. Be smart. Study what's going on and follow instructions for top performance... And know the definition of helmet Breath Fog.
+Deflector Specs: The standard Generation +2 deflector is larger and fills the gap or void inside most all helmets. But it requires you to pay attention upon fitting helmet because of its size. We recommend you "roll" the helmet from back to front while placing helmet on head. And once on, make sure the NO-FOG® deflector is well positioned properly inside helmet. A little practice pays big dividends down the road in crystal clear vision.
The optional Generation +1 deflector is smaller in size and may create open spots allowing excessive outside air to seep into helmet. It may also allow an amount of breath fog to leak inside helmet. But because of its smaller size, the helmet is easier to place with virtually no attention needed to positioning the deflector. This size is comparable to other competing "universal" products. Your choice.

Contact // Home // Breath Fog // Tech // FAQ
©2023 NO-FOG® USA / All Rights Reserved